The Fire Services Credit Union CFFF Golf Tournament was held on May 26, 2014 at the exclusive and private Markland Wood Golf & Country Club in Toronto. The first real warm sunny day to hit the GTA in 2014 met golfers on arrival. After a nice lunch, retired Toronto Fire Services Chaplain Ron Nickle led a short memorial service in front of Toronto and Mississauga pumpers with Mississauga and Brampton Fire Honour guards carrying the colours. Golfers were then piped down to their carts courtesy the Toronto Fire Services pipes. A great day of golf was followed by awards and silent auction in the clubhouse with FSCU CEO Kevin Connolly doing the honours.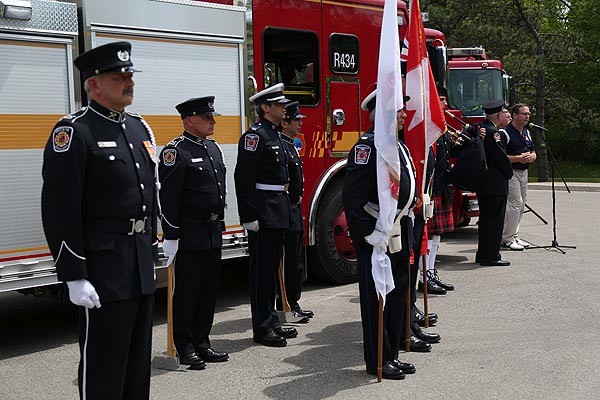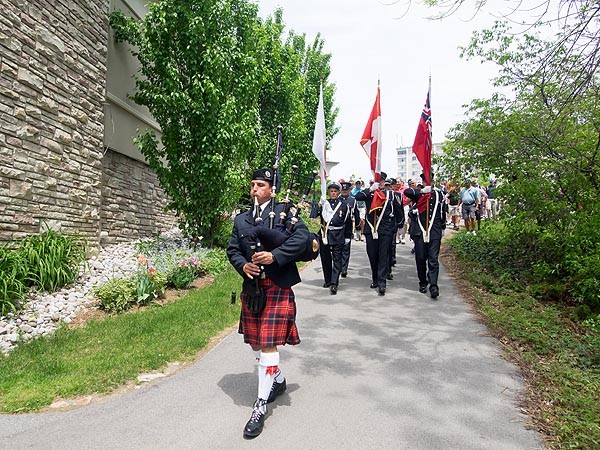 More photos of the day can be seen at:
https://www.dropbox.com/sh/bu6pk2caiqk5lrd/AACJ4Xn-ESVsvv8NZJZx_Q3la
http://www.rescues313.com/Friends/TFSCU-CFFF-golf-2014/41090597_t38hCp#!i=3274581238&k=LjfxmFt
The Foundation would like to thank all those who participated. This year's event raised over $14,000 for the Foundation! The FSCU is one of the biggest annual fundraisers for the CFFF and the Foundation is grateful for our outstanding partnership with FSCU!