On May 4, 2013 at the Ontario Association of Fire Chiefs annual convention and trade show, the second annual "Ladders Up for the Foundation" was concluded. The month long on-line auction and party night with live auction raised a total of $30,607 for the CFFF Education Fund!

Thanks to committee members Mark Pendergast from M& L Supply, Catherine Connolly from Firefighting in Canada, Mercedes Foulton from OAFC, Kip Cosgrove from Volunteer Fire Insurance Services, and CFFF representative Dave Sheen.
Treasurer John Clare and Director Dave Sheen operated the CFFF booth at the trade show Sunday and Monday. The Foundation thanks all those who attended the Ladders Up event and dropped by the CFFF booth!

At the OAFC closing night gala, President Robert Kirkpatrick was surprised with the Bill Williams Humanitarian Award for leading the challenge to build the Canadian Firefighters Memorial. The award is sponsored by Safedesign and named after their long-time employee. After some kind words from OAFC Past President Tim Beckett (Kitchener), Don King from Safedesign and OAFC President Kevin Foster (Midland) made the presentation in front of hundreds of Ontario fire chiefs and dignitaries.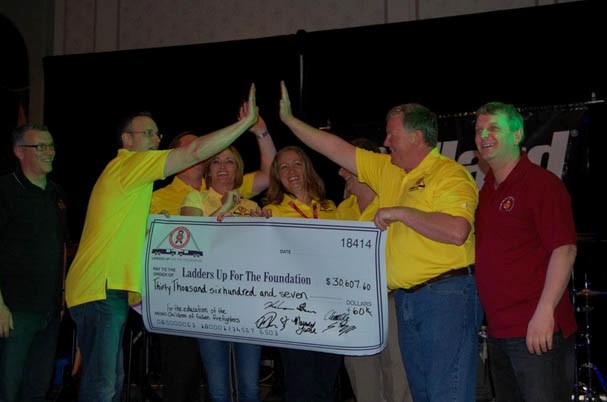 The Ladders Up Committee makes the cheque presentation to President Robert Kirkpatrick (far right) and Treasurer John Clare (far left)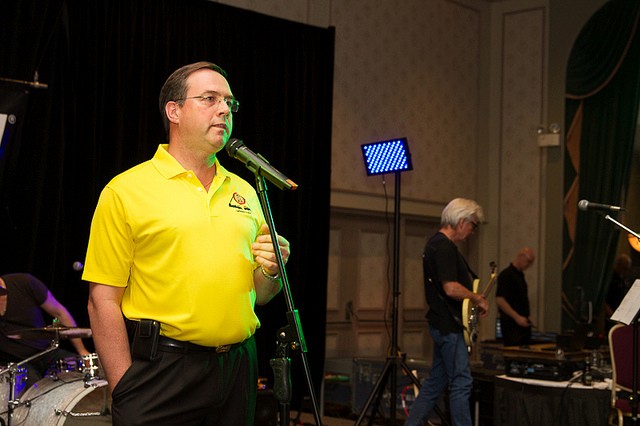 CFFF Director Dave Sheen thanks the crowd on behalf of the Foundation.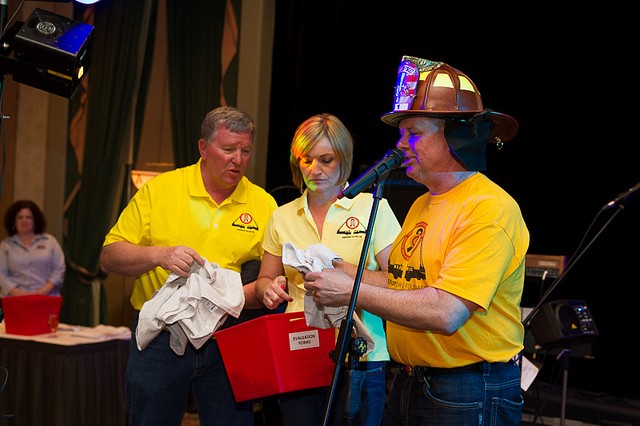 Dryden Deputy Chief Ken Kurtz (with helmet) acted as M.C. and auctioneer.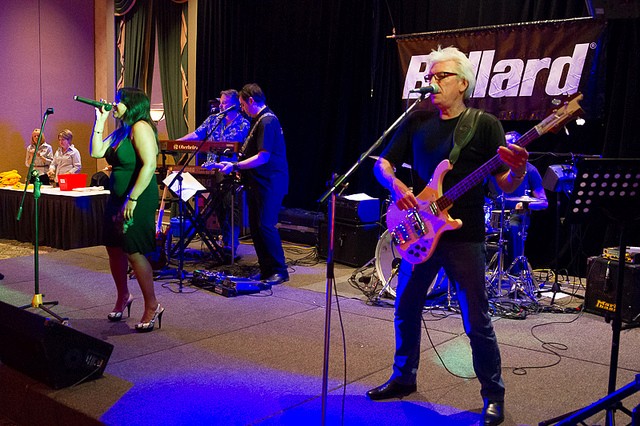 The Band "Better Under Fire" performed at the event.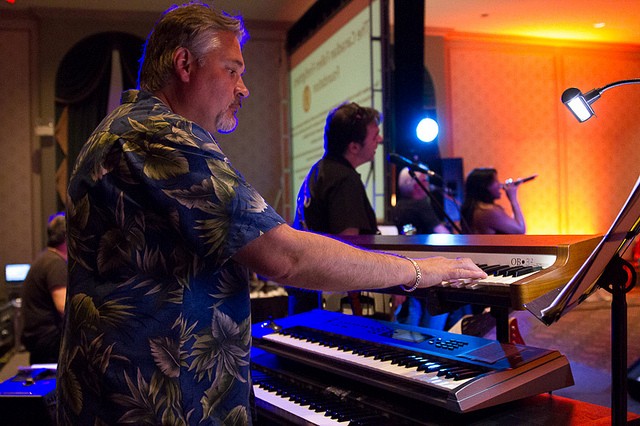 Manfred Kihn from Bullard can be seen on the keyboards.