Welcome to The Canadian Fallen Firefighters Foundation

---
The Canadian Fallen Firefighters Foundation was created to HONOUR and REMEMBER firefighters who have been killed in the line of duty and to SUPPORT their families. The CFFF is a registered charity and operates by fundraising.
The 2014 Memorial took place Sunday September 14th at 10:30 AM. The 2014 Honourary Host was the Canadian Volunteer Fire services Association (CVFSA).
Click here for a list of media articles referring to the 2014 Ceremony.
Click here to view photos from the 2014 Ceremony by CFFF Official Photogrpaher Linda Matta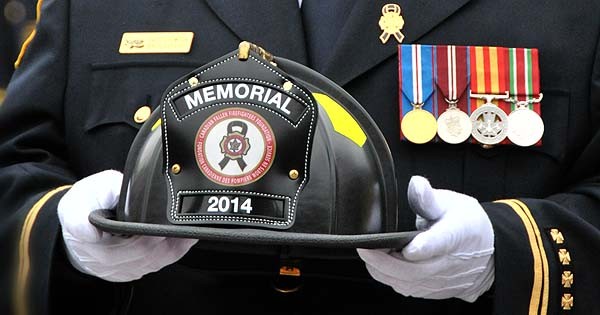 ---


NEWS
view all news items
UPCOMING EVENTS
12th annual CANADIAN FIREFIGHTERS MEMORIAL CEREMONY
September 13th, 2015
The 12th annual CANADIAN FIREFIGHTERS MEMORIAL CEREMONY will be held in Ottawa, On. On Sunday Sept. 13. See the ceremony web page...
5th Annual Lethbridge Firefighters 9-11 MEMORIAL STAIR CLIMB
September 27th, 2015
Where: The Lethbridge Center Tower (The downtown Bay mall by the TD bank) When: Sunday, September 27, 2015 Time: 12-5pm We make this climb...
view all events