Welcome to The Canadian Fallen Firefighters Foundation
---
The Canadian Fallen Firefighters Foundation was created to HONOUR and REMEMBER firefighters who have been killed in the line of duty and to SUPPORT their families. The CFFF is a registered charity and operates by fundraising.
The 2014 Memorial took place Sunday September 14th at 10:30 AM. The 2014 Honourary Host was the Canadian Volunteer Fire services Association (CVFSA).
Click here for a list of media articles referring to the 2014 Ceremony.
Click here to view photos from the 2014 Ceremony by CFFF Official Photogrpaher Linda Matta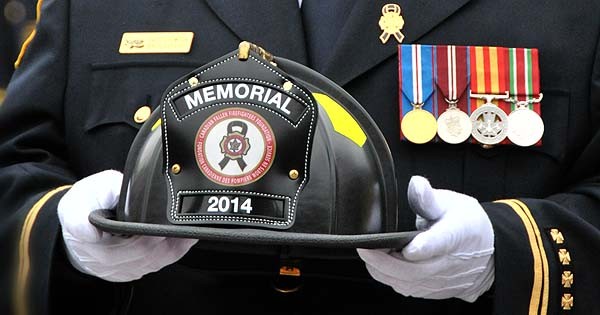 ---


NEWS
view all news items
UPCOMING EVENTS
Fire Services Credit Union CFFF Charitable Golf Tournament
May 25th, 2015
CFFF Golf Classic Presented by Fire Services Credit Union Gather your friends, family and co-workers, and join us for a fun day...
1st Annual FCABC Charity Golf Tournament
June 6th, 2015
1st Annual FCABC Charity Golf Tournament in support of the CFFF June 6, 2015 Summerland Golf & Country Club Click here to...
view all events